The first client we're going to look at is Emily.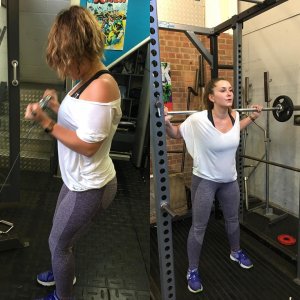 *this image was of Emily pre-pregnancy
Emily is 30 years old, she works full time in a computer based job. She is a mum to a 1 year old and delivered via C Section. Emily and I have been working together for 8 years. She wants to lose the weight she gained during pregnancy (21kgs) and she wants to rebuild her core strength. Emily has a good understanding of working out, however when it came to her 6 week "health check up" post baby, the doctor advised her she was ok to begin working out again. Having never been pregnant or through abdominal surgery before she didn't know where to start.
Emily works Monday-Friday and as mentioned before has a 1 year old. So she has various factors I need to take into consideration:
Sleep deprivation
Weak abdominal muscles
Lack of time to train
Poor diet

You can see here the changes Emily is making